Content Created by IIT-IIM Alumni
World's First Logical
Reasoning & Critical Thinking Curriculum
World's Favourite Brain Training Programme
For Enhancement of Critical Thinking Skills
Video Based Solutions
About Logiqguru
A Spark to ignite
thinking skills
LogiqGuru is a technology driven EdTech organisation – committed to improve the Logical Reasoning and Critical Thinking Skills in school going children.
Are your children 'future ready'?
Are they on the right path of preparation for their future careers?
Are they equipped with right skills for handling situations in future?
Have you empowered them enough with all these?
There is only one answer for all the above
Logiq
Guru
Learn how you can benefit from LogiqGuru
LogiqGuru is an Up skilling Academy that makes the present day student's skills fitting for the "New World Careers""
LogiqGuru is designed to develop critical thinking skills of students of the 21st century, through logical reasoning assignments, brain teasers, worksheets and puzzles, which together hone the basic intrinsic aptitude of the students. This also enhances their ability in various skill-sets like analytical thinking and computational thinking for problem-solving; resulting in overall improved creativity and command. LogiqGuru methods keep their striving spirit and the urge to compete, ignited at all times, to keep them ahead of others in today's competitive world.
Guided course journey
Video explanation with animation and voice over
Brain Workout (15 minutes/2 days)
Gamified Format
Track Improvement in Logical Reasoning & Critical Thinking
International Logical Reasoning Olympiad (ILRO)
No maths, no science. Only focus on 21st century thinking skills
Logiqguru Certificate
Detailed Cognitive Ability Assessment Report
Assessment Based Brain Training (ABBT)
Worksheets are tailored to suit the needs of every standard/class
Adaptive questionnaires as per student's pace of learning
Extensive coverage of topics
Coming Soon...
Unique Features of LogiqGuru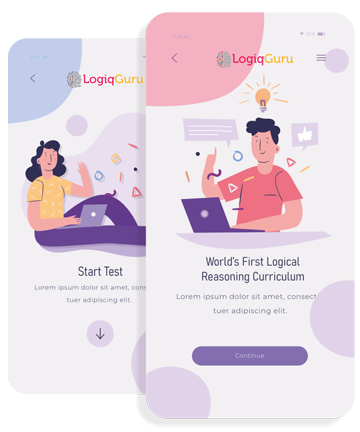 Analytical
Thinking

Data
Analysis

Critical
Thinking

Problem
Solving

Decision
Making

Cognitive
Thinking

Lateral
Thinking

Computational
Thinking

Logical
Thinking

Visual Spatial
Reasoning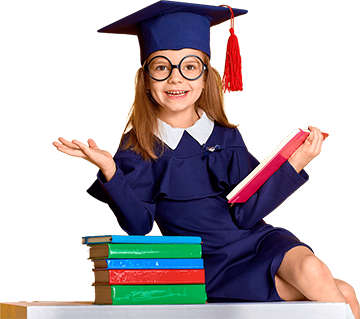 Brain Training Games
Experience our best cognitive games
Our Brain Training Games are based on different logical, memory, strategy and problem solving skills, and are designed to hone them.
Coming Soon
Sample Questions
Questions Pattern
Sr KG


Grade

1st


Grade

2nd


Grade

3rd


Grade

4th


Grade

5th


Grade

6th


Grade

7th


Grade

8th


Grade

9th


Grade

10th


Grade
Which object is not similar as given below ?

How many triangles are formed with two different colours ?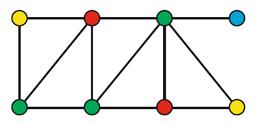 Identify the missing pair.

Which path of connecting letters in the grid can form the name of the fruit ?

Which set of shapes will balance the scale?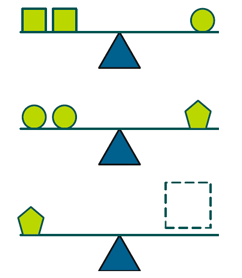 What is the missing part?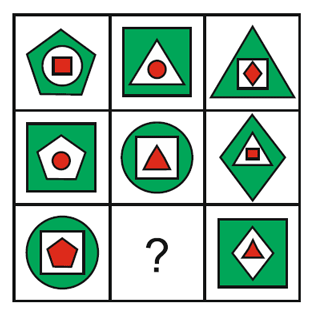 Count the number of blue squares that share more than two sides with yellow squares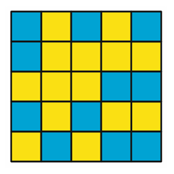 First pair has a relationship with each other. From given options find fourth image which will lead to the same relationship between third and fourth image ?


Which image will come in place of the question mark ?


A person is standing at one of the four gates facing towards the centre of the fair and says museum is on the left of the café. Which numbered gate is he standing at ?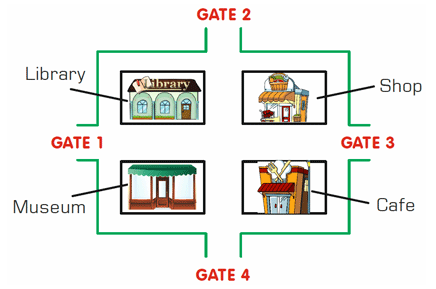 What minimum number of units that will be left uncovered, when the given shape is used to tile the grid on the right without any overlaps? Flips and rotations are allowed.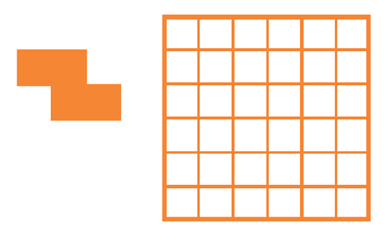 TESTIMONIALS
What they said
Students, Parents & Teachers,
Everyone Loves Logiqguru.
"A very good platform for improving the logical reasoning and critical thinking abilities of a child. My daughter has her mind developed in an amazing way. We sit together to solve 'Drills'. It's an enthralling experience. Logic Path concept is unique. Kudos to the concept and team of LogiqGuru."

K.P.Singh
"Excellent platform that makes the child future-ready with 21st century skills. With due respect to formal education methods, this has a better way to develop the way one thinks, thereby taking education to the next level. LogiqGuru is definitely the brain gym for kids. Apart from the content, the website is also very well designed and is user friendly."

John
"What a way to touch the hearts of students ! LogiqGuru trains their brains and hones their skills, without the students feeling any strain or discomfort. Simply, unbelievably wonderful."

Reshmi Jain
"LogiqGuru is a transformer in the true sense of the word. It has transformed my oft mischievous children into curious learners. It has teased them into taking on the challenges and trained them to emerge out as winners, giving them the joy of victory and satisfaction of success, discreetly honing their brain-skills in the process. I wish I had something like this when I was a student."

Krishnan
"I wish I would be reborn a student for the LogiqGuru experience. It is an enviably enjoyable learning. A process one wishes doesn't stop, ever."

Latha Goel
Download

Our App.

With the Free Logiqguru Android and IOS apps your child can learn on any device (mobile or tablet).